How Long Will It Take to Settle My Car Accident Claim?
December 29, 2019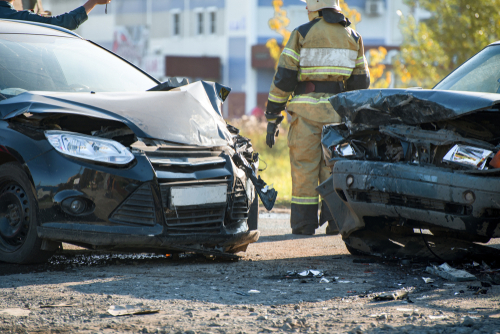 Filing a Claim After a Motor Vehicle Accident
When a person is injured in a car accident and files a claim with the insurance company for compensation, he or she may be left wondering when his or her case will settle. This can easily lead to feelings of anxiety or unease, especially if the person has incurred significant medical expenses in his or her treatment that have been left unpaid, or if the person has been unable to work due to his or her injuries. A knowledgeable personal injury attorney will be able to help an injured person understand the value of his or her claim and when a settlement may be possible.
General Timing of Settlements
If liability and damages are clear-cut, it is possible to settle a car accident case in a matter of months. However, if the other party contests liability or if there is a dispute over the number of damages or if the injured party has ongoing medical expenses, it can take years to finally resolve a car accident claim. It may become necessary to file and pursue a lawsuit to reach any sort of resolution of a claim. In some cases, a settlement is not possible and the parties must go to trial to resolve the claim.
Effect of Injuries
Many car accident cases revolve around the amount of damages requested by the injured party. If the injured party is only seeking a small amount of damages, the insurance company may agree to quickly settle and dispose of the case. However, if the insurance company believes that the amount of damages are not objectively reasonable, they may not be willing to settle until they conduct a more thorough investigation of your claim, which can delay settlement. In particular, insurance companies are often suspicious of claims of injuries that only involve soft-tissue injuries or that are supported only by chiropractic examination and treatment. 
Effect of the Insurance Company
The specific insurance company involved in your claim can also have a significant effect on the timing of settlement. Some insurance companies may have a conservative philosophy to settlement and may offer only low settlement amounts. Or an insurance company may factor in the potential cost of litigation that it may incur if you decide to file suit.

If an insurance company as a whole or the claims adjuster handling your case has a significant caseload, it can slow down the settlement process and it may take longer for you to receive an offer. If you are requesting compensation over a certain dollar amount, your claim may have to go through multiple rounds of review or receive approval from a certain managerial level in the insurance company.
Other Relevant Factors
Other factors that can impact the timing of settlement include a dispute over liability. If the insurance company believes that you were partially or fully at-fault for the accident, it may be unwilling to settle or offer you the level of compensation you want, or may at least want to conduct a thorough investigation of your car accident.

If there is a lack of documentation regarding your injuries or damages, it can also slow down the settlement process as the insurance company may request additional information or conduct additional investigation to verify your claims and damages.

Finally, your attorney may advise you to hold off on settlement, especially if you are still undergoing treatment and therefore will incur additional medical expenses and may have permanent impacts to your earning capacity.
Contact a Pittsburgh Personal Injury Lawyer to Discuss Your Car Accident Case in Pennsylvania
Did you or a loved one sustain serious injuries due to a car accident in Pennsylvania? Don't let the medical bills pile up while you wait for the negligent party or their insurance company to do the right thing. Right now, you need an aggressive personal injury attorney on your side, fighting to get you the compensation you need, want, and deserve. The skilled attorneys at Quinn Logue LLC represent clients injured because of car accidents in Penn Hills Township, Mount Lebanon Township, Bethel Park, Ross Township, and throughout Pennsylvania. Call (412) 765-3800 or fill out our online contact form to schedule a consultation about your case. We have an office conveniently located at 200 First Avenue, Third Floor, Pittsburgh, PA 15222, as well as offices in Scranton.

The articles on this blog are for informative purposes only and are no substitute for legal advice or an attorney-client relationship. If you are seeking legal advice, please contact our law firm directly.