Important Things You Need to Know About Filing A Product Liability Claim
June 6, 2021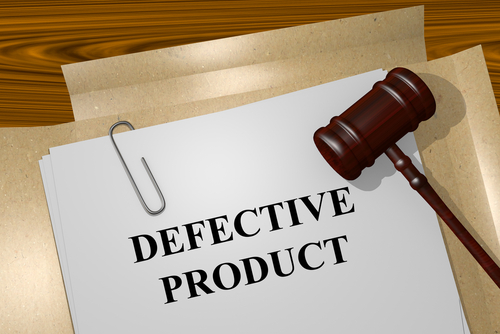 Rarely, do we consider the possibility that one of the products we use in daily life could seriously injure us. It is the responsibility of manufacturers and sellers to ensure that customers can safely use their products. Defective products can be incredibly dangerous. If you or someone you know has been injured due to a defective product you may be entitled to compensation through a product liability claim.  
Product Liability Claim
If you are seriously injured by a faulty product, you may be able to file a product liability claim. Those responsible for the injury may be the designer, manufacturer, or the retail store that sold the product. 
Types of Product Defects 
In Pennsylvania three types of product defect are considered:
Defect in Design
A product may be faulty because of a defect in design, which means some aspect of the design of the product itself is potentially dangerous or harmful.
Defect in Manufacturing
A defect in manufacturing is caused when a manufacturer has no knowledge of the defect (and has no intention to injure or harm the consumer). If the injury is caused by a defect that happened during the manufacturing process, then it may be a case of negligence.
Lack of Warning
If there is a chance that a product may cause harm to the consumer, it must be properly labeled with a warning message. If you are injured by a product that is not properly labeled, you may be entitled to compensation (remember you must be found as less than 50% at fault in order to recover damages).
Examples of Defective Products
Any type of product has the potential to cause serious injury if they are poorly made, designed, or handled. There have been successful product liability claims due to defectiveness in automobiles, airplanes, electrical equipment, power tools, construction equipment, and workplace safety equipment. Also, there have been many product liability claims due to medical products like medications, medical devices, pharmaceutical drugs. Children's toys and infant or baby products have also been the cause of product defective cases. 
Pennsylvania Fair Share Act
The Fair Share Act, 42 Pa.C.S.A. § 7102 phased out joint and severe liability from most cases where there was intentional wrongdoing. This means that "deep pocket" defendants could no longer pay for the entirety of a claim. Since the passing of the Fair Share Act, defendants may only be liable for their sole amount of liability. In regards to some product liability cases, there have been some exceptions. If the defendant intentionally misrepresented the product defect, released, or intended to release a hazardous substance, they may still be responsible to pay the entire judgment. 
Proving Fault in a Defective Product Case
In order to make a successful product liability claim, there must be proof of fault, which means you must prove your injury was caused because of the design or manufacturing of the product. If you are making a product liability claim in Pennsylvania, your case must meet the modified comparative fault standard. This means that the injured party cannot be found to be more than 50% at fault for the injury in order to recover damages. That is why you need an experienced and knowledgeable defective product lawyer to fight for you. 
Contact a Scranton Personal Injury Lawyer to Discuss Your Defective Product Case in Pennsylvania
Did you or a loved one sustain serious injuries due to a defective product in Pennsylvania? Don't let the medical bills pile up while you wait for the negligent party or their insurance company to do the right thing. Right now, you need an aggressive personal injury attorney on your side, fighting to get you the compensation you need, want, and deserve. The skilled attorneys at Quinn Logue LLC represent clients injured because of a defective product in Bethel Park, Ross Township, Mount Lebanon Township, Penn Hills Township, and throughout Pennsylvania. Call (412) 765-3800 or fill out our online contact form to schedule a consultation about your case. We have an office conveniently located at 200 First Ave., 3rd Floor, Pittsburgh, PA 15222, as well as an office in Scranton, PA.
The articles on this blog are for informative purposes only and are no substitute for legal advice or an attorney-client relationship. If you are seeking legal advice, please contact our law firm directly.