Is Pennsylvania an "At-Will" Employment State?
December 30, 2020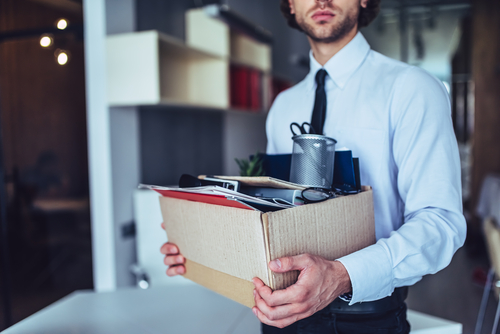 Many states follow an at-will employment agreement. What does this mean and do you have any options available if you are let go from your position?
What Is At-Will Employment?
At-will employment refers to a type of agreement between an employee and their employer. It means that an employer can dismiss the employee at any time and for any reason, as long as that reason is not illegal. This means that employees are not eligible to collect compensation for lost wages or damages – that is unless they are let go for a reason that is illegal.
How to Determine If You Are an At-Will Employee
Some employees might wonder if they are considered an at-will employee. If you live in Pennsylvania, it is possible to be an at-will employee. However, to find out, you can:
Check your employment documents: You may find details about your employment agreement in your application, job offer, employee handbook, and other related documents. However, even if you don't find this phrase in these documents, it does not mean that you are not considered an at-will employee.
Ask your employer or HR: If you are unsure, you can always ask your employer or the human resource department.
Understanding your employee agreement is important in understanding your employee rights, as well as any options you might have if you are dismissed.
Potential Exceptions to an At-Will Agreement
There are a few exceptions to an at-will agreement. A few of these include:
Discriminatory reasons: Employers cannot fire employees for discriminatory reasons. Discrimination is protected by the Equal Employment Opportunity Commission (EEOC). An employer can not fire an employee for protected categories, including age, gender, disability, or religion. This is not an inclusive list.
Retaliatory actions: An employer cannot fire an employee in retaliation for reporting discrimination or workplace wrongdoing.
Contract type: Some employees may have a contract that prevents an employer from firing them. If it violates that contract, they can be held liable for breaching the contract.
Retaliation for using benefits: An employer cannot fire employees for using certain work benefits, like family leave or workers' compensation.
Unfortunately, it is not always easy to identify the actual cause of being fired in an at-will employment agreement. This can lead to disputes between the employer and employee as to the reason why they were fired, and whether it does violate these exceptions.
This is why it can be helpful to work with a lawyer who has prior experience working with at-will disputes. If your employer fired you due to racial or other protected reasons, then they may also be responsible for damages.
Read more: Retaliation In The Workplace: Know Your Rights
When to Discuss Your Dismissal With a Lawyer
If you believe that you were dismissed from your job, whether or not you are an at-will employee, due to discriminatory reasons or in an act of retaliation, it may make sense to reach out to a lawyer. A workplace lawyer can help you evaluate your options, while also determining your employment status.
Contact a Penn Hills Township Workplace Discrimination Lawyer to Discuss Your Pennsylvania Workplace Case
Being dismissed from your job can be devastating, particularly if you were counting on the income and were not expecting it. Although Pennsylvania laws are supposed to protect you against discrimination, it does not always prevent employers from discriminating. That is why you should speak with a knowledgeable discrimination lawyer about your situation and get guidance throughout the claims process. The experienced employment litigation attorneys at Quinn Logue LLC represent clients in Penn Hills Township, Bethel Park, Ross Township, Scranton, and all across Pennsylvania. Call (412) 765-3800 or fill out our online contact form today to schedule a consultation about your work injury case. Our main office is located at 200 First Ave., 3rd Floor, Pittsburgh, PA 15222, and we also have an office in Scranton, PA.

The articles on this blog are for informative purposes only and are no substitute for legal advice or an attorney-client relationship. If you are seeking legal advice, please contact our law firm directly.