Landlord Liability for Apartments That Have a Swimming Pool
May 25, 2021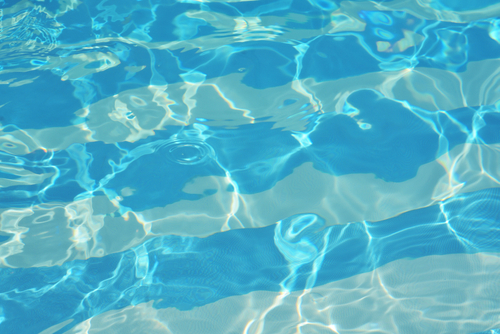 Memorial Day weekend is right around the corner, and with it, will be the opening of many swimming pools at local apartment complexes. While these pools are meant to pose many opportunities for fun, they, unfortunately, pose many opportunities for risk. If you or your child is injured while visiting or using the swimming pool at your apartment complex, who can you hold liable for the injuries? That's what we're going to answer in today's blog post. 
Common Swimming Pool Injuries
Swimming pools often attract large crowds of people, even outside of the Memorial Day holiday. While the types of injuries that can be sustained at a swimming pool vary, here are a few of the most common:
Drowning
Broken bones
Irritations from various pool chemicals, like chlorine
Back and neck injuries
Spinal cord injuries
When these types of injuries occur, who can be held liable? The answer depends on the type of injury that was sustained and how.
Premises Liability Laws in Pennsylvania
Premises liability is a type of law that holds property owners responsible for any damages or injuries that occur on their property. In Pennsylvania, property owners owe their patrons safe premises. This means that their property should be free of hazards that can cause accidents and injuries and that property owners should make repairs as soon as they become aware of a potential hazard. 
As such, if your child was injured while swimming at your local pool, you would have to prove the following:
The property owner had a duty of care to you and other tenants
The property owner knew or should have reasonably known about the dangerous condition
Despite knowing about the dangerous condition, the property owner failed to fix it
Your injury was the direct result of their failure to fix the dangerous condition
Next, let's take a look at the different types of conditions that could give rise to a premises liability claim. 
Read more: What Do I Need to Win a Premises Liability Case?
Examples of Dangerous Swimming Pool Conditions That Could Give Rise to a Premises Liability Claim
Certain conditions, such as a slippery surface, will usually not give rise to a premises liability claim if you or your child slips and falls. Likewise, if anyone in your party is doing something they shouldn't and gets injured while doing it, liability will usually not fall on the property owner. However, there are a few select situations where you might have the basis for a valid premises liability claim. These include:
Improper warnings about how shallow a pool is for diving
Drowning injuries caused by lack of emergency equipment such as life jackets
Ladders, drains, or diving boards that are not up to code and not safe
Failure to warn that the pool has hidden obstructions that could cause injury
These are just a few of the common reasons as to why you might want to file a premises liability claim after a swimming pool accident. In Pennsylvania, residents have two years from the date the injury occurred to file a personal injury claim. Our team at Quinn Logue, LLC can help you get started. Contact us today.
Contact a Penn Hills Personal Injury Lawyer to Discuss Your Premises Liability Case in Pennsylvania
Did you or a loved one sustain serious injuries due to a swimming pool in Pennsylvania? Don't let the medical bills pile up while you wait for the negligent party or their insurance company to do the right thing. Right now, you need an aggressive personal injury attorney on your side, fighting to get you the compensation you need, want, and deserve. The skilled attorneys at Quinn Logue LLC represent clients injured because of a swimming pool injury in Penn Hills, Pittsburgh, Bethel Park, Mount Lebanon, and throughout Pennsylvania. Call (412) 765-3800 or fill out our online contact form to schedule a consultation about your case. We have an office conveniently located at 200 First Ave., 3rd Floor, Pittsburgh, PA 15222, as well as an office in Scranton, PA.
The articles on this blog are for informative purposes only and are no substitute for legal advice or an attorney-client relationship. If you are seeking legal advice, please contact our law firm directly.