My Doctor Misdiagnosed Me – Should I Hire a Lawyer?
November 12, 2020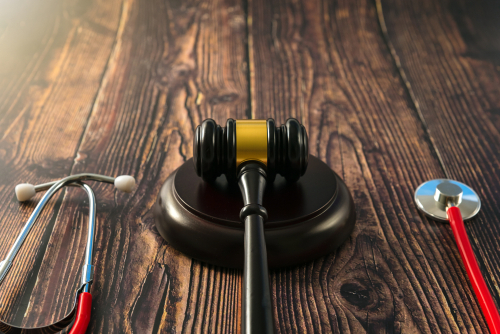 You rely on your doctor to not only monitor your health, but to also provide you with any diagnoses you need to receive medical care. So, what happens when your doctors miss something and as a result, your health is affected? Do you have any legal options available? If a doctor fails to diagnose a medical condition, your lawyer may be able to help.
What is Medical Malpractice?
Medical malpractice is a common cause of failure to diagnose. Medical malpractice occurs when a doctor, or other healthcare professional, acts in a way that is negligent. This might include the following:
A failure to diagnose
A misdiagnosis
Errors during surgery
Improper medication or doses
Discharging a patient too early
Failing to consider a patient's medical history
Errors during pregnancy
Errors during childbirth
In order for a case to classify as medical malpractice, the medical provider must have acted in a way that deviates from their expected care or practice. This is often done by comparing their actions to a medical manual or protocols, or interviewing another medical professional on how they would have handled a similar situation.
Read more: What Are Common Surgical Errors That Lead To Medical Malpractice Cases?
How a Lawyer Can Help With Medical Malpractice
If you believe that you were the victim of medical malpractice, then it is important to reach out to a lawyer as soon as possible. A medical malpractice lawyer can help in the following ways:
Maintain timelines: The state of Pennsylvania allows medical malpractice lawsuits for up to two years from the time of the injury.
Recruit expert witnesses: Expert witnesses who have experience and knowledge in the medical industry are especially useful in a medical malpractice case.
Help you navigate your case: The Pennsylvania legal system can be confusing and overwhelming. A lawyer can help you navigate your case, while you focus on your medical conditions.
Build your malpractice case: Building a medical malpractice case requires the collection of certain important documents, like medical records and test results. Your lawyer will help you compile all of this information, while also building your case.
Medical malpractice cases can be confusing. It is important to work with a medical malpractice lawyer who is familiar with Pennsylvania laws.
Four Elements of Negligence
Medical malpractice negligence is made up of four elements, which include a legal duty of care, a breach of that duty of care, causation, and damages. A failure to diagnose a condition does fall into medical malpractice as a type of negligence in some cases. For example, medical professionals who do not consider the medical history in front of them and fail to make a diagnosis, could be found guilty of medical malpractice.
This could lead to failure to receive treatment, which could lead to a worsening of the patient's medical conditions. It could also lead to them losing wages, as they may be required to take even more time off of work. If the medical provider is found to be responsible for medical malpractice, then they may owe damages to the patient.
If you believe that a doctor's failure to diagnose left you with a worsening of symptoms, then it is important that you reach out to a medical malpractice lawyer as soon as possible.
Read more: Medical Malpractice and Lack of Informed Consent
Contact A Medical Malpractice Attorney for a Consultation About Your Failure to Diagnose Case in Pennsylvania
Were you or a loved one injured due to medical malpractice in Pennsylvania? Then you need to talk to an experienced medical malpractice lawyer as soon as possible for guidance on how to proceed. The Penn Hills medical malpractice attorneys at Quinn Logue LLC are prepared to assist you with your legal claim. We represent victims of negligent surgeons, doctors, nurses, and pharmacists throughout Pennsylvania, including Penn Hills, Mount Lebanon, Bethel Park, and Scranton. Call us today at (412) 765-3800 or fill out our online contact form to schedule a consultation. Our main office is located at 200 First Ave., 3rd Floor, Pittsburgh, PA 15222, and we also have an office in Scranton, PA.
The articles on this blog are for informative purposes only and are no substitute for legal advice or an attorney-client relationship. If you are seeking legal advice, please contact our law firm directly.