What Are Common Surgical Errors That Lead To Medical Malpractice Cases?
January 21, 2020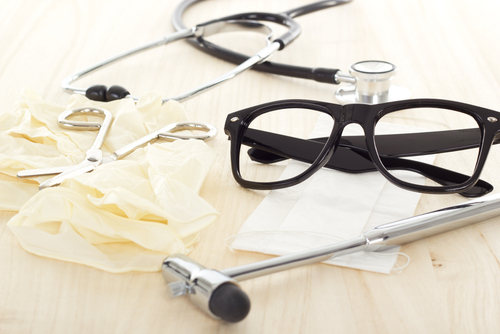 Seeking Justice After Medical Malpractice in Pittsburgh, PA
Surgery takes a special level of skill and experience. Unfortunately, when it comes to surgical procedures, mistakes can happen. When a surgeon does not adhere to the proper level of care it takes to keep patients as safe as possible, serious injuries and even death can be the result. Here is a short guide to common surgical errors and how they can lead to a medical malpractice case.
Patient And Chart Mix-Ups
Keeping the right medical history and charts with the right person is more important to patient safety than people know. If careless behavior sees the wrong instructions and paperwork attached to a non-responsive patient, the consequences can be deadly. A surgeon not paying attention may accidentally operate on the wrong part of the body or operate on an organ that does not need it. Swapped identities can also cause big problems. For example, if a patient has a chart that is not theirs placed with them, someone that may need just a scan can suddenly be headed into an unnecessary appendectomy. Modern identification technology like scannable bracelets and electronic chart tracking are some of the ways medical professionals are cutting down on these errors, because if a mix up does happen, the results can be disastrous.
Foreign Objects And Other Surgical Errors
Many surgical procedures require such precise actions that sometimes, errors are understandable. As long as the surgeon is operating as carefully as possible and taking all precautions, they are adhering to a reasonable standard of care expected in that profession. But there are some cases where the surgeon's negligence causes major internal damage that could have been easily avoided by a competent professional. One of the most commonly known horror stories is of foreign objects like gauze, tools, and other non-biological entities ending up sewn into patients bodies due to negligence. In addition, if the doctor and his staff do not observe proper procedures for sanitizing equipment and other areas in the hospital, secondary infections can set in.
Reasons For Surgical Errors And Evidentiary Issues
Sadly, a lot of medical malpractice cases are a result of doctor fatigue. Many medical professionals work extremely long shifts without enough rest. Being tired means that oversights, negligence, and failures to communicate are far more likely than if the doctor has had plenty of rest. Other possible causes of medical malpractice errors are poor hospital procedure, incompetence of medical professionals, and substance abuse. Proving this negligence is a little more complicated than your general personal injury case. You will often need expert opinions from others in the medical field supporting a malpractice claim. An experienced medical malpractice attorney in Pittsburgh can help you with this.
Contact A Medical Malpractice Attorney For A Consultation About Your Case Today!
Were you or a loved one injured due to medical malpractice in Pennsylvania? Then you need to talk to an experienced medical malpractice lawyer as soon as possible for guidance on how to proceed. The skilled attorneys at Quinn Logue, LLC represent clients in personal injury matters throughout Pennsylvania. Call 412-765-3800 or fill out our online contact form on our website to schedule a free consultation on your case. We have an office conveniently located in The Waterfront Building at 200 First Ave., 3rd Floor, Pittsburgh, PA, 15222-1512, as well as an office in Scranton at 201 Lackawanna Ave., Suite 325, Scranton, PA 18503. 
The articles on this blog are for informative purposes only and are no substitute for legal advice or an attorney-client relationship. If you are seeking legal advice, please contact our law firm directly.