What Do I Need to Know About Filing a Slip and Fall Lawsuit in Pennsylvania?
October 29, 2020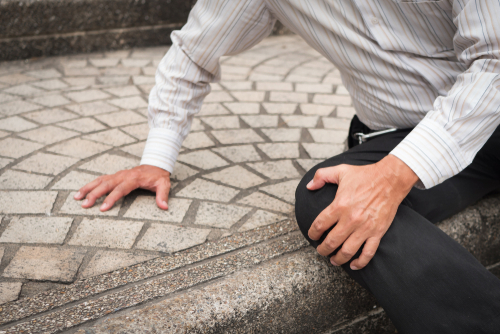 You know the old saying that "accidents happen?" While that phrase certainly still rings true, it's important to remember that not every slip and fall accident results from happenstance. Learn more about the roles strict liability and negligence play in slip and fall accident claims below. 
What is Negligence?
In every personal injury case, there are four standards that must be met. First, it must be established that the defendant owed a duty of care to the plaintiff. Next, it must be determined that the defendant broke that duty of care owed to the plaintiff, resulting in the plaintiff's damages. Last, it must be established that the plaintiff suffered damages that can be compensated through a personal injury lawsuit. But what does this exactly mean in the context of a slip and fall accident? It means that the property owner of where the accident occurred had a duty of care to provide a safe premises, that they knew or should have known about the dangerous property condition but failed to remedy it, resulting in a visitor or patron's injury. 
As such, a premises liability claim could be filed against a property owner at an apartment, restaurant, retail store and more. 
It's important to note that these laws do not apply to trespassers, as they did not have a reasonable right to be on the premises in the first place. The only exception to this rule is if a minor is injured by a dangerous condition that the property owner knew would attract children such as a playground or swimming pool.
What is Comparative Negligence?
In the Keystone state, we operate under what's known as comparative negligence. Under this law, a plaintiff will only be compensated for their injuries if he or she is not more to blame for the accident than the defendant. If the plaintiff is found to be partially responsible for the accident, their compensation award will be reduced to reflect their share of blame. For example, if a plaintiff wins a settlement award of $100,000 but is found to be 20% responsible for the accident, their award amount will be reduced to $80,000.
How Long Do I Have to File a Slip and Fall Accident Claim in Pennsylvania?
Pennsylvania residents have two years from the date the accident occurred to file a personal injury claim. While this may sound like a long time, two years can go by fast. It's important to remember that once this window closes, so does your opportunity to recover compensation for your injuries and lost wages. Don't let this happen to you. Call the attorneys at Quinn Logue, LLC today to get started on your claim. 
Contact A Personal Injury Attorney for a Consultation About Your Slip and Fall Accident Case in Pennsylvania
Were you or a loved one injured due to a slip and fall accident in Pennsylvania? Then you need to talk to an experienced medical malpractice lawyer as soon as possible for guidance on how to proceed. The Pittsburgh personal injury attorneys at Quinn Logue, LLC, are prepared to assist you with your legal claim. We represent victims of slip and fall accidents throughout Pennsylvania, including Pittsburgh and Scranton. Call us today at 412-765-3800 or fill out our online contact form to schedule a consultation. Our main office is located at 200 First Ave., 3rd Floor, Pittsburgh, and we also have offices in Scranton.
The articles on this blog are for informative purposes only and are no substitute for legal advice or an attorney-client relationship. If you are seeking legal advice, please contact our law firm directly.