What Qualifies as Legal Malpractice?
August 5, 2021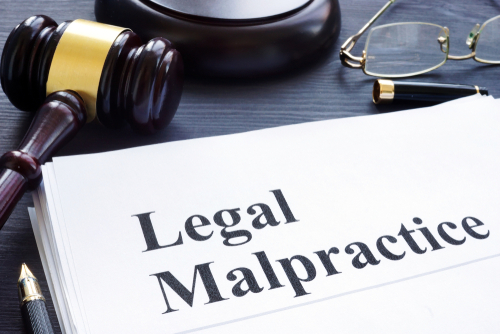 If you're misrepresented by a lawyer in Pennsylvania, you may be the victim of legal malpractice. Understanding what it is, and means is important as you consider your options.
What is Legal Malpractice?
Legal malpractice is when a lawyer is negligent. This may include things like the following:
They fail to file a lawsuit within the state's statute of limitations.
They don't complete adequate research.
They miss a filing due date.
They fail to get proper consent for a settlement agreement.
These are just a few examples of potential legal malpractice cases. A lawyer owes their clients a legal duty of care and when they don't uphold this, they may be liable.
Is a Mistake Considered Malpractice?
A mistake can be considered legal malpractice. However, every mistake is not guaranteed to be legal malpractice. In order for something to be legal malpractice, certain components must be present. The lawyer must have been negligent or made a mistake with the intention of harming the client.
Additionally, proving legal malpractice requires certain components, including proof that an attorney-client relationship was present. Then, we must demonstrate that the lawyer breached that relationship, either negligently or intentionally. Then, proof must exist that their negligent or intentional behaviors were the cause of financial damages. Without financial damages present, it isn't possible to file a lawsuit.
How Do You Prove Lawyer Wrongdoing?
Proving lawyer wrongdoing is not always easy. This is because you rely on your lawyer to understand the laws and guide you in the right direction. Recognizing that they made a mistake is not always possible. However, if you have a suspicion that legal malpractice is present, it's best to reach out to a lawyer.
Why File a Legal Malpractice Case?
Building, and filing, a legal malpractice case requires extensive proof. While it may seem like a lot of work, there are a few reasons to consider doing so. For one, if you didn't receive the legal representation that you deserved, it is likely that you missed out on compensation that you may need to cover your damages.
For example, if you were injured in a car accident, or you were the victim of medical malpractice, you may be left with costly bills. If you trusted a lawyer to get you the funds you needed to recover, and they were negligent in their duties as your lawyer, you may still be able to recover these funds.
It's also likely that you paid legal costs to the previous lawyer. If they didn't do their job correctly, then it is only right that you get your money back.
Finally, by filing a lawsuit against a negligent lawyer, you may be able to protect others from going through the same thing as you. It's likely that if a lawyer misrepresented you, whether it is due to lack of knowledge or an intention to harm you, that they may do it to others too.
Don't Make the Same Mistake Twice
Building a case requires the use of expert witnesses who are familiar with Pennsylvania laws. We specialize in righting the wrongs of other lawyers.
We have the resources necessary to discover and prove legal malpractice.
Contact A Legal Malpractice Attorney for a Consultation About Your Case in Pennsylvania
Were you or a loved one injured due to legal malpractice in Pennsylvania? Then you need to talk to an experienced legal malpractice lawyer as soon as possible for guidance on how to proceed. The Pittsburgh legal malpractice attorneys at Quinn Logue LLC are prepared to assist you with your legal claim. We represent victims of negligent lawyers throughout Pennsylvania, including Pittsburgh, Penn Hills, Mount Lebanon, and Bethel Park. Call us today at (412) 765-3800 or fill out our online contact form to schedule a consultation. Our main office is located at 200 First Ave., 3rd Floor, Pittsburgh, PA 15222-1512, and we also have an office in Scranton, PA.
The articles on this blog are for informative purposes only and are no substitute for legal advice or an attorney-client relationship. If you are seeking legal advice, please contact our law firm directly.