What To Expect in a Birth Injury Lawsuit
July 31, 2021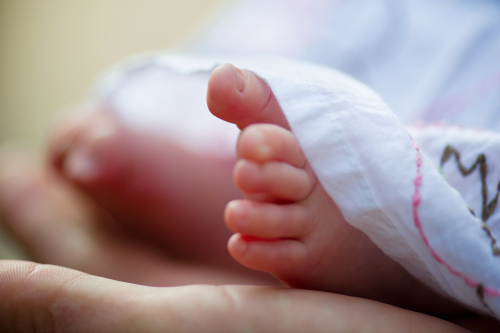 If you and your family file a lawsuit against medical providers for a birth injury that your child has suffered, you should learn about what to expect during the process of pursuing your birth injury lawsuit.
Filing Your Lawsuit
A birth injury lawsuit begins with filing a complaint in the court located in the county or judicial district where the alleged negligent medical care that resulted in your child's birth injury took place. A birth injury lawsuit is a type of medical malpractice claim. Under Pennsylvania's statute of limitations, you and your family have until your child's 20th birthday to file a lawsuit for a birth injury. However, birth injury lawsuits are usually filed soon after the child's injury is discovered, so that the family can obtain the financial resources they need to help care for their child's injury.
Soon after filing your birth injury lawsuit, you or your attorney will need to file a certificate of merit with the court. In the certificate, you or your lawyer will certify that a licensed professional — usually another medical provider in the same medical specialty as the provider you are filing suit against — has reviewed your case and has offered a written opinion that there was a reasonable probability the provider's care failed to comply with the applicable standards of care and caused the birth injury. Alternatively, if expert testimony won't be needed to establish the provider's liability, the certificate of merit must state so.
Pleadings Stage
Once the other side in the case has received your complaint, they will file an answer or other responsive pleading, typically denying the allegations of your complaint or seeking to dismiss your lawsuit on grounds of the legal insufficiency of your allegations or some other technical deficiency.
Discovery
If your lawsuit is not dismissed at the outset, you and the other side will engage in the process known as discovery. This is where the parties exchange relevant information and evidence and take testimony from witnesses and experts to determine the relative strength of each side's case and to identify the issues that are actually in dispute for trial.
Settlement Negotiations
During discovery and throughout the lawsuit process, you and the other side may engage in settlement negotiations, especially as discovery uncovers evidence that improves or weakens the strength of either side's case. Even after you have filed a lawsuit to pursue your family's birth injury claim, you and the other side are free to settle the claim at any point up to a jury's or judge's verdict following trial.
Motion Practice and Trial
After the parties have exchanged their evidence, they will typically file a series of motions to identify the witnesses and evidence that will be presented at trial and to narrow down the issues that are to be decided at the trial, including the liability of the defendant healthcare providers, any affirmative defenses the providers may raise, and the extent of losses that the plaintiff may be entitled to compensation for.
Eventually, the case will reach trial where a jury or a judge will hear each side's evidence and arguments and render a verdict to resolve the case. If the judge or jury rules in favor of the plaintiff, the verdict will typically determine the amount of compensation the plaintiff should be entitled to, which will be awarded by the court in a final judgment. 
Contact A Medical Malpractice Attorney for a Consultation About Your Birth Injury Case in Pennsylvania

Were you or a loved one injured due to medical malpractice in Pennsylvania? Then you need to talk to an experienced medical malpractice lawyer as soon as possible for guidance on how to proceed. The Penn Hills medical malpractice attorneys at Quinn Logue LLC are prepared to assist you with your legal claim. We represent victims of negligent surgeons, doctors, nurses, and pharmacists throughout Pennsylvania, including Penn Hills, Mount Lebanon, Bethel Park, and Scranton. Call us today at (412) 765-3800 or fill out our online contact form to schedule a consultation. Our main office is located at 200 First Ave., 3rd Floor, Pittsburgh, PA 15222, and we also have an office in Scranton, PA
The articles on this blog are for informative purposes only and are no substitute for legal advice or an attorney-client relationship. If you are seeking legal advice, please contact our law firm directly.